Class Description
In this workshop you will learn how to turn one of your own photographs into a fabric portrait. The goal is to create dramatic portraiture that resembles the person in the photo.  These will be accomplished by using Value in the Design Phase, a new "Heat-Set" Machine Appliqué technique in the Construction Phase.
While the result looks complex, the process is step-by step and you will be amazed at your results. We use only tools, which are easily available, and no drawing skills are necessary. All drawing is simple tracing.

You will choose how detailed or simplified you want your portrait to be.  In the Supply List section you will find a number of such examples.

You will be exposed to discovering facial shapes and, using your own photo, translating them into pattern shapes with values and colors assigned to them.

I recommend that you do NOT bring babies, children or animal pictures.  Selfies are ideal!  So, have someone take a photo of you and bring it in.

In this 2-Day class you will need to visit a copy shop at the end of the 1st day to enlarge the pattern you created.  I recommend you do not go larger that 20" x 30" on this first try. 
You can also you a poster-printer that prints enlargements in multiple pages and tape this pages together.
Yet another option is to use "Blockposters.com" and use their site to posterize and then print an enlarged photo.  (See instructions with the Supplies)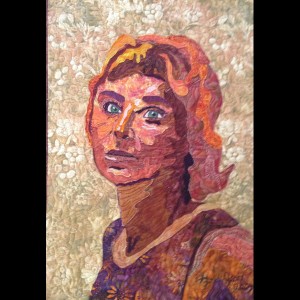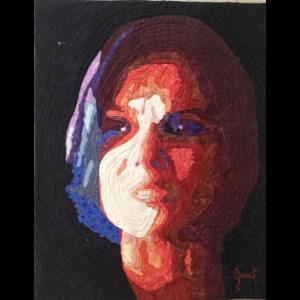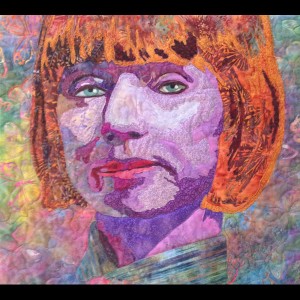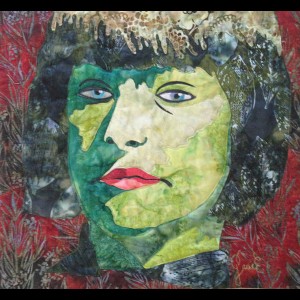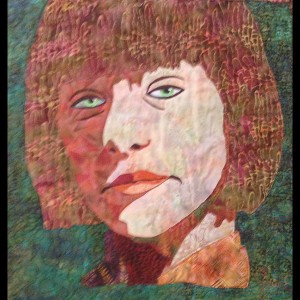 Previous Post:
Portraiture – From Photo to a Textile Portrait (2-Day Class) – Supplies
&nbsp Next Post:
Perfect Bindings with 3-Dimensional Flanges – What a ideal finish to a great quilt! – 1 Day